Corporate Branding Services
Build an Image that Inspires Others
Every brand has some unique characteristics that need to be defined by proper use of typography, themes, colours, and more. At Sageties, we simplify the process of brand identity design by providing a wide array of corporate branding services tailored to your business requirements. We ensure your business develops a unique identity and stands apart from competition. We have a passionate team of creative directors, graphic designers, video animators, and project managers committed to providing you with the highest quality of services.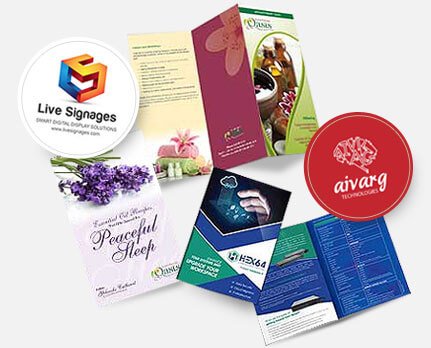 Partner with Us for Optimal Corporate Branding Services
Check out why Sageties Marketing is your best bet to receive excellent and comprehensive corporate branding services:
Extensive Research
We start working with a complete understanding of your target audience and value propositions.
Original and Customized
We don't believe in generic templates and deliver 100% original and customized solutions.
Team Work
Our in-house team of illustrators, graphic designers, marketers, and copywriters collaborate to deliver the best possible outcome.
Brand Consistency
We ensure to maintain your brand niche across all the promotional materials to maximize its potential.